Introduction to social media
Introduction
Whether you have a social media presence yet or not, your customers are using it and could very well be looking for your business or products. Social media has well and truly crossed over into mainstream life in Australia. 99% of Australians have an internet enabled device, most people have three, and 76% of people use their smart phones to access the internet with 87% of them online every day.
Australians are clearly using social media, but are they using it to engage with businesses? The answer is a resounding yes. Of all social media users, 33% follow businesses, 28% use social media to research products and services before making a purchase and 30% have used social media to create ratings or reviews for services they have used. If you want to engage with your existing customers and find new ones, you need to be where their attention is and social media is where Australian consumers are spending increasing amounts of their time.
Australian businesses are growing their online participation. Currently, 56% of big business, 32% of medium business and 30% of small business actively use social media, primarily Facebook, Instagram and LinkedIn. Large businesses (95%) mostly use social media for two-way communication with clients and contacts – this is up from 76% in 2016, and a model that small and medium-sized businesses can follow.
Only 36% of small businesses that use social media update their channel every day (up from 23% in 2016). Having a consistent online presence with compelling posts will significantly improve your engagement. Worryingly, despite the availability of excellent in channel analytics, most businesses do not measure their social media return on investment and are missing out on vital information about their customer journey and buying behaviour.
Effectively using social media means approaching it strategically and with your greater business goals in mind. Only 40% of small businesses and 43% of medium-sized businesses have a social media strategy. If you are one of the 60ish% you need to click here.
The message is loud and clear that if you are not using social media, you need to be. Your customers are there, and you are missing out on some excellent opportunities to engage with them. Social media is awesome for providing great customer service too. If you only promote your business during work hours, say, 9am-5pm or even 8am-6pm, you miss out on valuable opportunities to engage, given most people use social media when they wake up and after work and you need to have more than just a 9-5 presence.
Be aware of social media demographics for your business, and how and where your customers access it. Know the demographics of your target market and know where they are. Consumers expect businesses to be on social media, to be active and have their information up to date. If you're not there already, it is time for your business to get social.
Choosing the right platform(s)
Now you've decided to take the plunge and establish a social media presence for your business, the first thing you'll need to figure out is which platform, or platforms, to focus on. The most important things to consider are:
Which platforms are your customers using?
Where does your business fit?
By focusing on the answers to these two questions, you can ensure that the platforms you focus on have the greatest chance of raising your profile with your existing and potential customers and also that your social media engagement has the highest chance of achieving your business goals.
Remember, where your customers are is where you should be, not where you would prefer to be.
For the purposes of this guide, we'll be focusing on some of the more established social media channels.
Facebook
Facebook is popular with just about everybody.
With 2 billion users worldwide and over 15 million users in Australia alone, Facebook is by far the most dominant social media platform in the country. In fact, the vast majority of social media users have a Facebook account, even if they also use other networks. Because of this, Facebook is almost always the most sensible place to start building your social media presence and engaging with your customers. Whatever your target demographic, chances are you can find them on Facebook.
However, because of the incredible number of users on Facebook, it can be difficult to stand out from the crowd and build an audience. In fact, Facebook uses algorithms to filter messages and reduce noise on the service. What this means is that, while Facebook has an enormous user base, even if you do manage to develop a strong following, not all of your followers will necessarily see all of your posts.
Facebook is set up to work with small business and get your product in front of a very targeted demographic, as well as having the capacity to use their Messenger service for on-demand customer inquiries. The Digital Ready program has a wide range of Factsheets, videos, and blogs on how to use Facebook for your business, so once you have finished with the intro, you can progress to a deep dive all about Facebook for business.
LinkedIn
LinkedIn is popular with career-focused professionals, consultants and business owners.
LinkedIn is a popular social network for business people wanting to build their professional network. While it's not as large as Facebook, there are nonetheless around 4 million LinkedIn users in Australia. LinkedIn is a way to build your professional brand, as well as to connect with other business people and professionals. The channel is populated with thought leaders and decision makers and can be a happy hunting ground for developing relationships that convert to transactions with people who share your values and need your skills.
Importantly, LinkedIn is a key recruiting tool and a place to look for staff when it is time to grow your business. As a professional with a business, it pays to have a personal profile on LinkedIn which links back to your website, and also to have a business page which showcases what you do and for whom.
Linkedin uses verifiable data about you and your career and education history, which makes it a powerful tool for Search Engine Optimisation (SEO) especially as it is owned by Google. Once you have set up your profile and your businesses profile, you will be easily found and can start connecting with your future customers and collaborators.
Twitter
Twitter is popular with the media, consultant, thought leaders and people who like their news up to the minute.
Twitter is a micro blogging social network, known for its open access to content. The main aim of Twitter is to share information fast in real time. Individual posts, or "tweets", are limited to 280 characters. Twitter has a demographic that includes urban and rural professionals, mostly under 40, with a post high school education and an aspirational middle-class income. Gender is pretty evenly split. If your customers are busy, tech savvy, mobile and interested in keeping ahead of the curve, then you'll find a receptive audience on Twitter.
Twitter is also the social network that values timeliness most. It's quite common for Twitter users to live-tweet events (posting status updates throughout an event to share what's happening with their followers). If you're planning on making an impact on Twitter, keep in mind that you'll probably need to be even more responsive and timely on that platform than you are on others. Twitter is a platform where it is totally appropriate to post multiple times a day without spamming your customers and followers.
Twitter has moved into line with the other major social networks and now supports video and advertising on the platform, with similarly customisable demographics to directly target your core audience. Engage meaningfully and engage often to build a following of interested evangelists for your product or service while connecting in real time with what is happening in your sector, industry, and region.
Instagram
Instagram is popular with bloggers, travellers, foodies, fitness and fashionistas, artists and designers and any business that has a strong visual presence.
Instagram is a social networking channel made for sharing photos and videos from a smartphone. Similar to Facebook and Twitter, every user or business who creates an Instagram account has a profile and a news feed.When you post a photo or video on Instagram, it will be displayed on your profile. Other users who follow you will see your posts in their own feed. Likewise, you'll see posts from other users whom you choose to follow.
If your product is visual, or if you're in the tourism, fashion, event or the hospitality industry, effective use of Instagram can open doors to a whole new group of potential customers. If your business is photogenic, then you're in with a head start, and you can join the 25 million businesses globally including many of the world leading brands and influencers that use Instagram as one of their main sources of influence.
As well as images, you can post videos and advertise on Instagram, and within advertising link directly to a website. With Facebook as its parent company, Instagram now shares many of its business advantages for demographic targetting and data capture. Instagram, like Facebook also has stories for minute to minute daily action, and keeping your customers across all your brand activity.
Pretty straight forward, right? It's like a simplified version of Facebook, with an emphasis on mobile use and visual sharing. Just like other social networks, you can interact with other users on Instagram by following them, being followed by them, commenting, liking, tagging and private messaging.
Pinterest
Pinterest is popular with fashionistas, holidaymakers, architects, artists, designers and people who love beautiful things.
Pinterest is an online collection of pin boards, where people collect images they like and others follow them, a visual discovery network. Pinterest is a great opportunity for businesses and brands because it can be a portal for their products, services and content where pins link directly to their website. While it is smaller than the other massive social networks, with over 200 million active monthly users, it is a significant player, especially for women and millennials.
People use Pinterest for different reasons than they use networks like Facebook and Instagram. Pinterest is a network where people look for inspiration, including specifically seeking out ideas about new products to buy, and it is only second to Facebook in terms of influencing consumer purchasing choices. Because Pinterest relies heavily on posts that link back to a source web page, the network has a greater ability to drive traffic to websites than almost any other social media platform.
Business users need to sign up to a business account, which is free and has particular features that aren't shared by personal accounts. Pinterest supports video, advertising and rich content. One million businesses are already using Pinterest, with 2/3rds of pins being by brands and businesses.
YouTube
YouTube is popular with just about everybody.
YouTube is a video-streaming site that enables users and businesses to upload and share videos. Videos that have been uploaded to YouTube can also be embedded in websites, shared on blogs, posted to other social media channels and can generally spread far and wide. It is also a powerful channel for consumers making purchasing decisions.
YouTube is the fourth most visited website in Australia (trailing behind only search engines and Facebook) and around 11.5 million Australians use YouTube regularly. With Google as it's parent company, YouTube shares a parentage that gives it significant SEO and analytics reach. Getting your videos ranking highly is key to engagement and conversion. The most important video ranking factor is video watch time. Sometimes referred to as 'audience retention' – watch time means viewers have found enough value in your videos to remain on the page.
YouTube offers three types of business advertising, as well as live streaming and the capacity to monetise your channel.
Building an audience
No matter what social media platforms you are using, there are a few basic rules of thumb that you will want to follow as you start to build your audience.
Complete your profile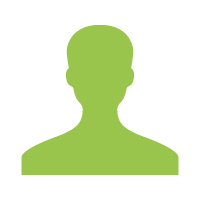 All social media platforms have a profile page of some kind, which usually includes a profile image, a cover image and various fields that you can fill in to add extra information about your business. As a general rule, you should aim to fill out your profile as completely as you can. You should ensure that you're using clear, high-resolution images wherever possible and that your details are all up to date. The more complete and compelling your profile is, the more likely it is that people will stick around to follow your page and check out the rest of your posts. Try and have a set of images and cover shots for you and your brand that you can use across all your channels for consistency and instant recognition.
Promote your social media channels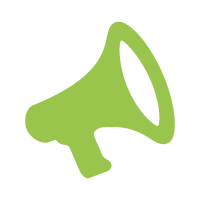 You should use any resources you have at your disposal to let your existing customers know about your social media accounts. If you have a retail shopfront, put up some stickers or signs that let people know which social media accounts you use regularly, and what username you use so that they can find you easily. Add your social media links to your email signature so people can easily follow you on their favourite network if they choose to. Also, don't forget to add social media links to your website; these should be prominent and easy to find with a clear call to action to like or follow.
Learn from others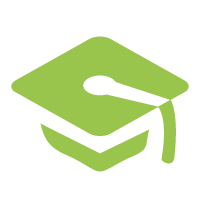 When you're getting started on a new social media platform, the absolute best thing you can do is follow other businesses in your industry that are doing social media well. You'll be surprised by how quickly you pick up the basics of what works and what doesn't by spending a little time paying attention to what others in your industry are doing with their social media accounts. All of the platforms listed above have extensive help and how to sections to get you started and give you some technical and social tips for success.
Shine on social media
Once you've got your profile established, you're ready to start posting. As you get into the swing of it, keep these guiding principles in mind.
Post regularly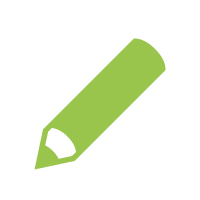 One of the most important habits to get into as soon as you can is posting regularly to your social media accounts. While there is some variance between preferred posting schedules on different networks (for example, multiple posts per day is quite common on Twitter, but would be overkill on YouTube), as a general rule, you should be aiming to post something to your social media accounts every day. If you find it's hard to get into the habit of posting regularly, try using a scheduling tool like Buffer or Hootsuite and scheduling your posts in advance. Pay attention to the peak times your customers use social media – as a rule most people check their accounts in the morning, at a break during the day and in the evening, so posting around those times can maximise your traction.
Be consistent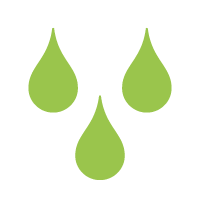 If you're using multiple social media platforms, you should aim to have a consistent voice and style across each of them. This is particularly important where you have multiple staff members providing updates to your different social media networks. If you find maintaining a consistent voice and style to be tricky, consider developing a style guide for your social media accounts and sharing that with your staff.
Be responsive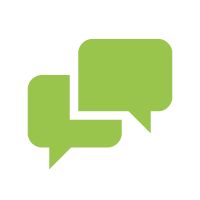 Creating a new social media account is like getting a new phone line in the office. Sometimes, your customers will try to contact you via your social media channels and you'll want to make sure that you're listening. Ideally, you should be responding to each comment and question that is directed at your business. If you aren't able to check social media regularly as part of your normal workday, you should consider turning on notifications for important events (such as people mentioning your brand, someone commenting on a post, or sending you a message). If you have a smartphone, then you can use push notifications from an official app; if you don't, then email notifications should do the trick.
Don't spread yourself too thin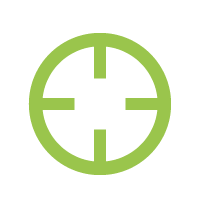 While having multiple social media accounts is often a good idea, you'll want to make sure that you're doing every social media account justice by posting regularly and sharing great content. With this in mind, it's generally better to focus on a smaller number of platforms and do them well than it is to spread yourself across every social media platform you come across and posting sporadically to each one. If you're worried about whether you'll be able to keep up with the tide, start with one platform and only add another when you're sure you have the first well under control. How do you know what platform/s to use? They are where your customers already are.
Tailor your content to the platform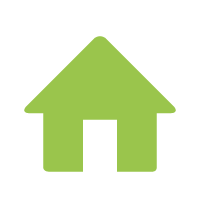 Every social media platform is unique; what works well on Twitter might not translate perfectly to Instagram, and what is popular on LinkedIn won't necessarily gain traction on Facebook. With this in mind, it's important to ensure that your posts fit in well on your chosen platform. For example, tall, thin images work really well on Pinterest, but aren't likely to fit well into the square frame on Instagram. Also, while using a large number of hashtags on Instagram is quite common, trying the same thing on Twitter will come across as spam. The best way to learn what works on a given platform is to actively use each platform. By engaging with a platform as a user, rather than just as a business, you'll start to internalise the rules that make each platform tick and will be better able to apply those rules on your business accounts.
Follow the 80/20 rule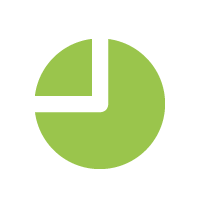 When people use social media, they are generally looking to connect with friends and family, entertain themselves and take a bit of a break in their day and increasingly research their next purchase. Because of this, social media users tend to have a limited tolerance for overt sales messages. If all your social media posts are sales messages, new product offers, limited time deals and so on, your followers will quickly become fatigued and will disconnect from your business over time. Instead of focusing on sales messages, you should aim to have only 20% of your updates actively selling something. For every one overt sales message, you should post four updates that aren't directly related to making a sale. These other posts can be some breaking news related to your industry, a great photograph, or a bit of behind-the-scenes information that your followers might find to be interesting. All of the little posts that you share to simply enrich your followers' lives will increase your brand loyalty and will also ensure that, when you do have an important sales message, your followers will be willing to listen to you.
Think small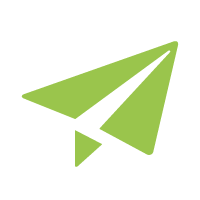 One of the things that people often struggle with when they're first getting started on social media is the pressure to create something big and impressive with every single post. Basically, people feel like they don't have anything to say, so they don't say anything at all. However, the thing with social media is that the best content is often micro: it's a photo of a nice moment or a cool product, it's a quick bit of behind the scenes information that makes your followers feel like they are in the inner circle, or a couple of sentences about something related to your industry. When you're thinking about what to post on your social media accounts, try to think small; often it's the little moments that have the biggest impact online.
Drive traffic back to your website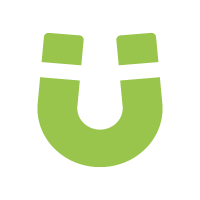 Perhaps the most important thing to think about when it comes to your social media presence is whether you're being successful in driving traffic back to your website or getting people to come to your store. The biggest Facebook following in the world isn't much use if all of the value is entirely contained within your Facebook page. Wherever possible, you should be aiming to connect your social media channels back to your website, so that your social media is getting your followers to engage with your branded content (and getting them one step away from visiting your store page).
Regularly updating a blog or news page and sharing links to your posts via your social media channels is a great way to connect your social media followers with your website. You should also make sure that all of your social media profiles include a link back to your website, and that your website includes prominent links to all of the social media platforms you actively use. In this way, your website will become the hub of your online activity.
…
This article supplied by the Department of State Growth's digital ready team as part of their digital ready for business initiative. For more information about how to become proficient in the digital world please visit Digital Ready for Business
In Los Angeles there's a hotel called The Magic Castle Hotel. It has thousands of rave reviews from guests and constantly sits in the top 5 places to stay on TripAdvisor. In a city with plenty of quality accommodation options, it's remarkable that such a humble hotel ranks so high.
read more
In the early days of the internet, website owners would mostly track the number of 'hits' their website received. They thought that hits from visitors directly translated into potential customers.
We now know this isn't true.
read more