Board Meeting Schedule 2023
21 February 2023
2  May 2023
19 June 2023
1  August 2023
28 September 2023 
27 November 2023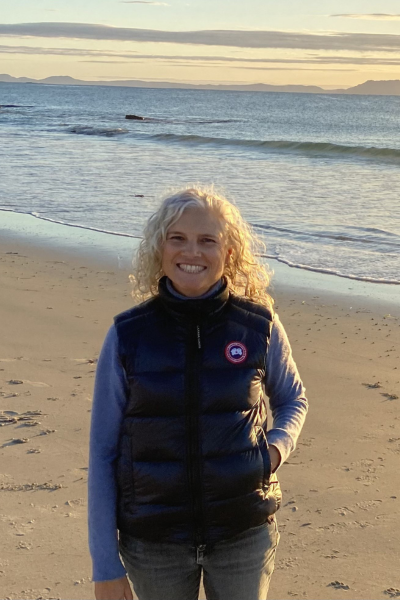 Jen Fry – Chair
Jen Fry got her career start while at University, working as both a nature guide in the local conservation area and in the campus pub. Since that time, Jen has worked with land managers in Ontario, Queensland and Tasmania; with tourism providers in Queensland; and as the Premier's Senior Advisor (including for Tourism, Brand, Heritage, Communities, Recreation and other portfolios). 
Jen is a member of the AICD, holds a Masters of Science in Environmental Management, a Graduate Certificate in Public Sector Management, a Bachelor of Environmental Studies, and Certificate IV in Volunteer Management.
Jen has volunteered as a Devil Pen Keeper with the Save the Tasmanian Devil Program, as a lighthouse keeper with her family on Deal Island, and as a board or committee member for wildcare, tourism associations and for her children's schools. Jen is also a volunteer casual goat herder – with a small drove on her property in southern Tasmania.
Allison Anderson – Deputy Chair
Allison Anderson is a tourism and research strategy specialist. As founder of Episteme Consulting, Allison develops strategy and research across Australia and New Zealand, specialising in tourism destination management and planning. She has a PhD in Urban Design and Tourism, a Masters in Urban & Regional Planning and a Science Degree (honours), and is an associate of the University of Tasmania. She previously led the research & insights program at Tourism Tasmania & sits on the Northern Tasmania Development Corporation Board. Allison is deeply interested in the connection between people, place and culture and enjoys building these connections through all of her roles.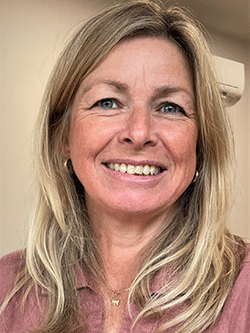 Jo McBain – Treasurer
Tasmanian born and bred, Jo has a background career in banking and finance having held various managerial positions across branches, commercial lending and administration in two of the big four banks. Whilst raising her two children she dabbled in accounting, audit and financial planning. She then steered in a completely different path redeveloping the Trevallyn Shopping Centre in Launceston with her partner Marcus. For the last 15 years she has been the anchor tenant running the Trevallyn Grocer and the gift/homewares store Shopfront Trevallyn. She operates two short term accommodation properties with her partner and assists his family with their development projects in Launceston and St Helens. Jo recently became a member of the Recreational Fisheries Advisory Committee.
Outside work her pursuits include renovating houses, walking, fishing and mountain bike riding all of which have meant she is happily spending more and more time on the beautiful East Coast.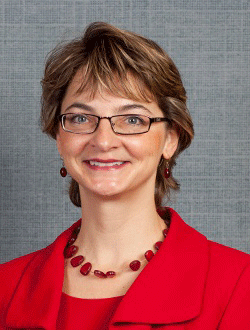 Annette Hughes – Public Officer/Secretary
Annette Hughes brings legal, risk management, governance, communication and strategic skills to the board, as she has been a practicing top tier lawyer since 1990 and partner in top tier commercial law firms on two continents (Sedgwick, in San Francisco, and Allens and Corrs Chambers Westgarth in Melbourne).  Annette has been involved in management for those firms, and has been a director of Corrs' support services board as well as a member of its Executive Leadership Team.
She is a current director on the board of Freycinet Coast Financial Services (Bicheno and Swansea Community Bank Board), and previously served as a director of the Football Federation Victoria, and as Chair of the Women's Circus, a not for profit with a large profile supporting women and their communities, using circus as a means to build confidence and support networks—and to entertain.  Annette is currently a consultant (and retired partner) at Corrs, and advises some of the most iconic companies in Australia (such as Billabong, DuluxGroup, Décor, and Paspalley) as well as the ACCC.  She is also a consultant with Cognicity, facilitating and teaching leading Australian and international organisations and government bodies about unconscious bias and improved decision making.
Annette owns and operates an iconic East Coast business, Sandpiper Ocean Cottages, with her husband John and son, Jimmy (15).  She is active in the Bicheno community, and is Secretary of the Bicheno Lions Club.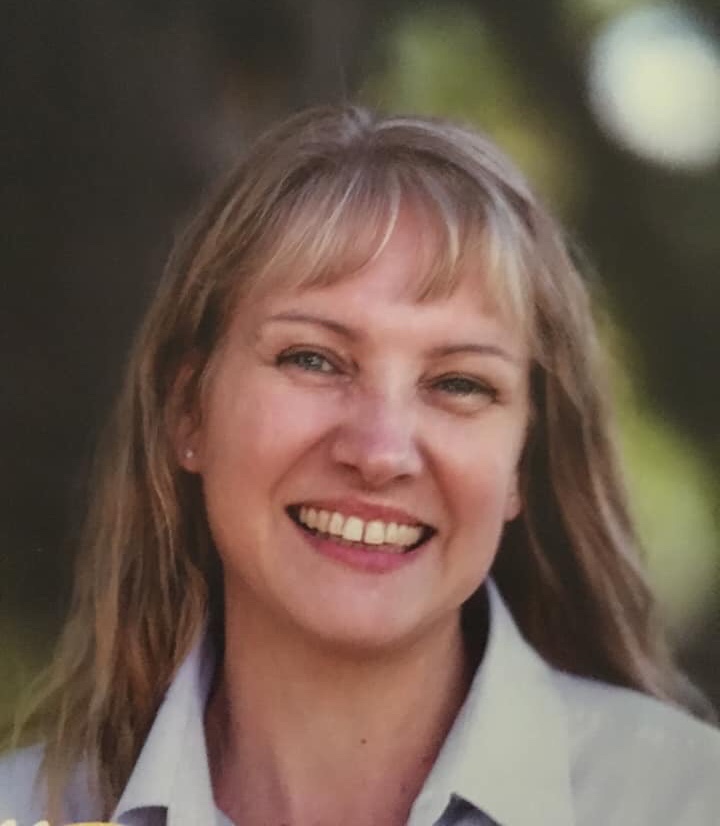 Donna Stanley
Representing the Tasmania Parks and Wildlife Service (PWS), Donna joined the Board in March 2020. As a member of the PWS leadership group and as acting Regional Manager North, Donna brings to the board some 25 years experience in parks and reserves management, with both a professional and personal interest in our beautiful East Coast.
Finding the balance of appropriate use of our exceptional natural assets is a challenge, but one that Donna proactively approaches on a day to day basis and will now share those skills, among others with our Board.  Donna is also an advisor to the Northern Tasmania Tourism board and member of the Stompin Youth Dance Company board.
Joe Pickett
Joe is the General Manager of Spring Bay Mill in trayapana / Triabunna on Tassie's stunning East Coast, transforming an old Woodchip Mill into a purpose-built events facility for events large and small. Joe brings to the board his experience as a Project Manager and Events Producer with over 10 years' experience managing major arts and community events. A proud Tasmanian, joe grew up in Launceston and his work history extends nationally and internationally.
Recent project delivery credits include the development of the Hanging Gardens Precinct for Darklab and Riverlee Property Group. His numerous event experience includes Project Manager of Dark Mofo Winter Feast, Manager of Cygnet Folk Festival, Artistic Director of the Alice Desert Festival and Producer of the Tasmanian Circus Festival. Joe is passionate about Tasmania's environment and enjoys venturing out into the East Coast regions wild places.
Barry LeFevre
Barry LeFevre is the Break O'Day Council representative on the board. His family have a long association with the area, going back to the 1870s. Barry worked in the education field for 33 years and was a Principal and Assistant Principal in local schools. His focus was to offer quality education outcomes, stability, security and a welcoming learning environment. On retiring at the end of 2013 he spent a year travelling and fishing before standing for Council.
At present Barry is active within the community being on the; Break O'Day Council, Trial Site Committee, Business Enterprise Centre Board, Council Audit Panel Rep., Mental Health Action Group, St Helens Athletics Carnival Committee and East Coast Tourism Board. He has a long standing interest in tourism with his parents owning businesses on the East Coast for 20 years, including Real Estate. Tourism is vital to our area and our wellbeing and Barry looks forward to working proactively with the board.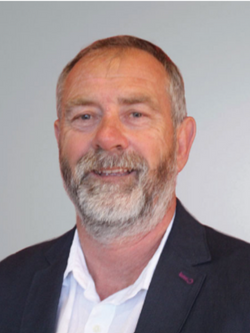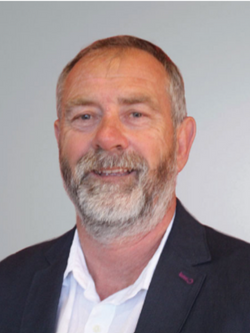 Michael Symons
Michael Symons was born and raised in Launceston and regularly holidayed on the East Coast of Tasmania. He trained as an apprentice carpenter in Launceston where he was employed by Fairbrothers. Michael then moved onto managing his own building company for over 10 years based in Northern Tasmania. He was fortunate to have the opportunity to work in the United States where he built many homes in Colorado while enjoying snowboarding, bike riding, camping and exploring with his two young sons.
On returning to Tasmania he and his wife Simone moved to Bicheno and purchased the Bicheno Newsagency which they operated for 17 years. During that time as well as continuing with some building projects Michael was a very active member of the BCDA and also served as BCDA President for 6 years.
He was one of the primary drivers in re-establishing the Bicheno Surf Life Saving Club and his passion for community and building resulted in the completion of the award winning Bicheno Surf Life Saving Club house at Waubs Beach. He spent many years as President of the BSLSC helping to grow the Committee, memberships, the Nippers program and overseeing the successful annual 'Devil Swim'.
In 2019, Michael was elected onto the Glamorgan Spring Bay Council. He is currently serving a second term on Council as Deputy Mayor.
Michael is also currently serving on the Board of the Bicheno Food, Wine and Festivals Committee , the Bicheno Hall Committee and the Council's Audit Panel Committee.
In his spare time Michael enjoys surfing, bike riding, playing tennis and golf.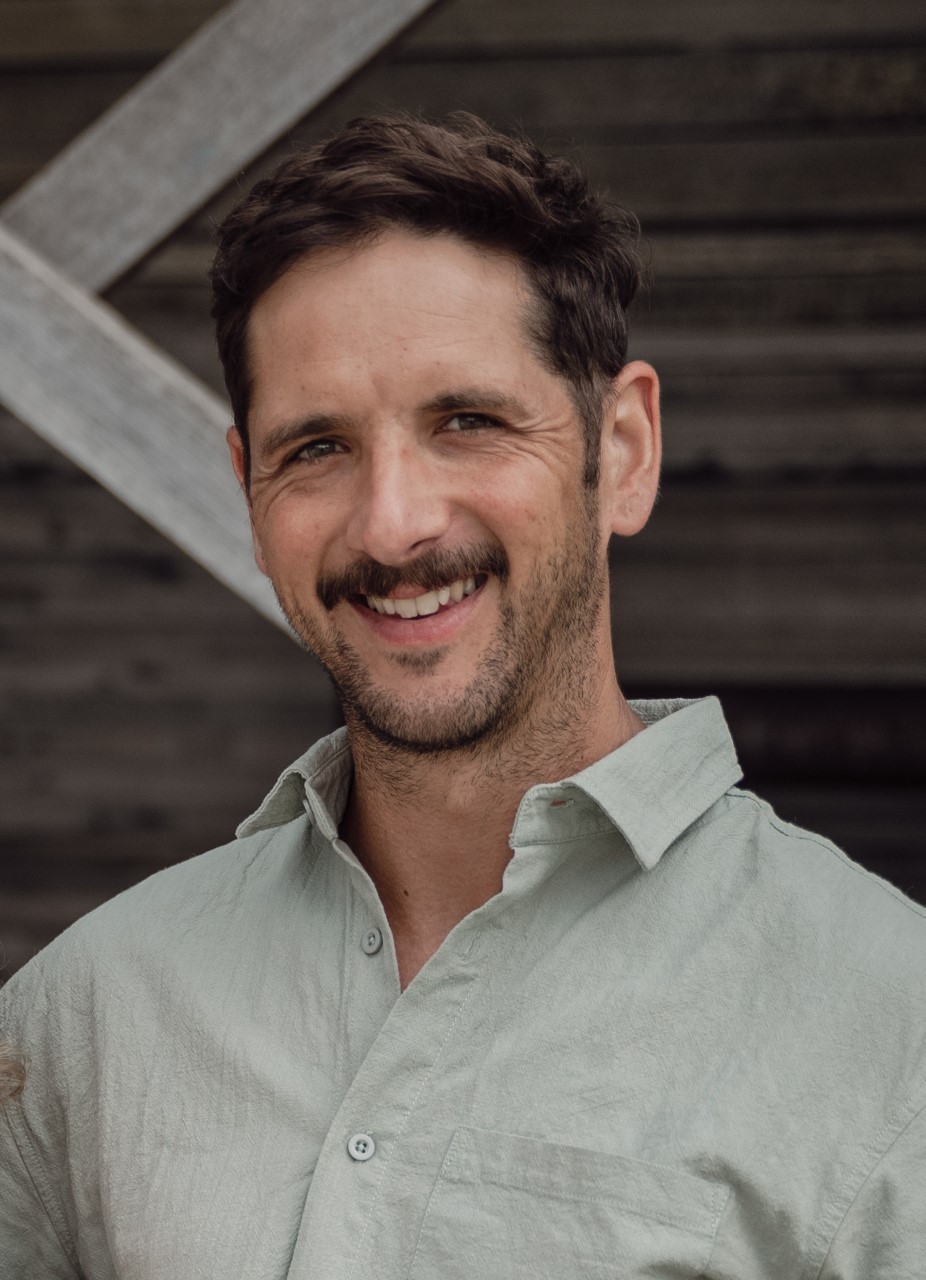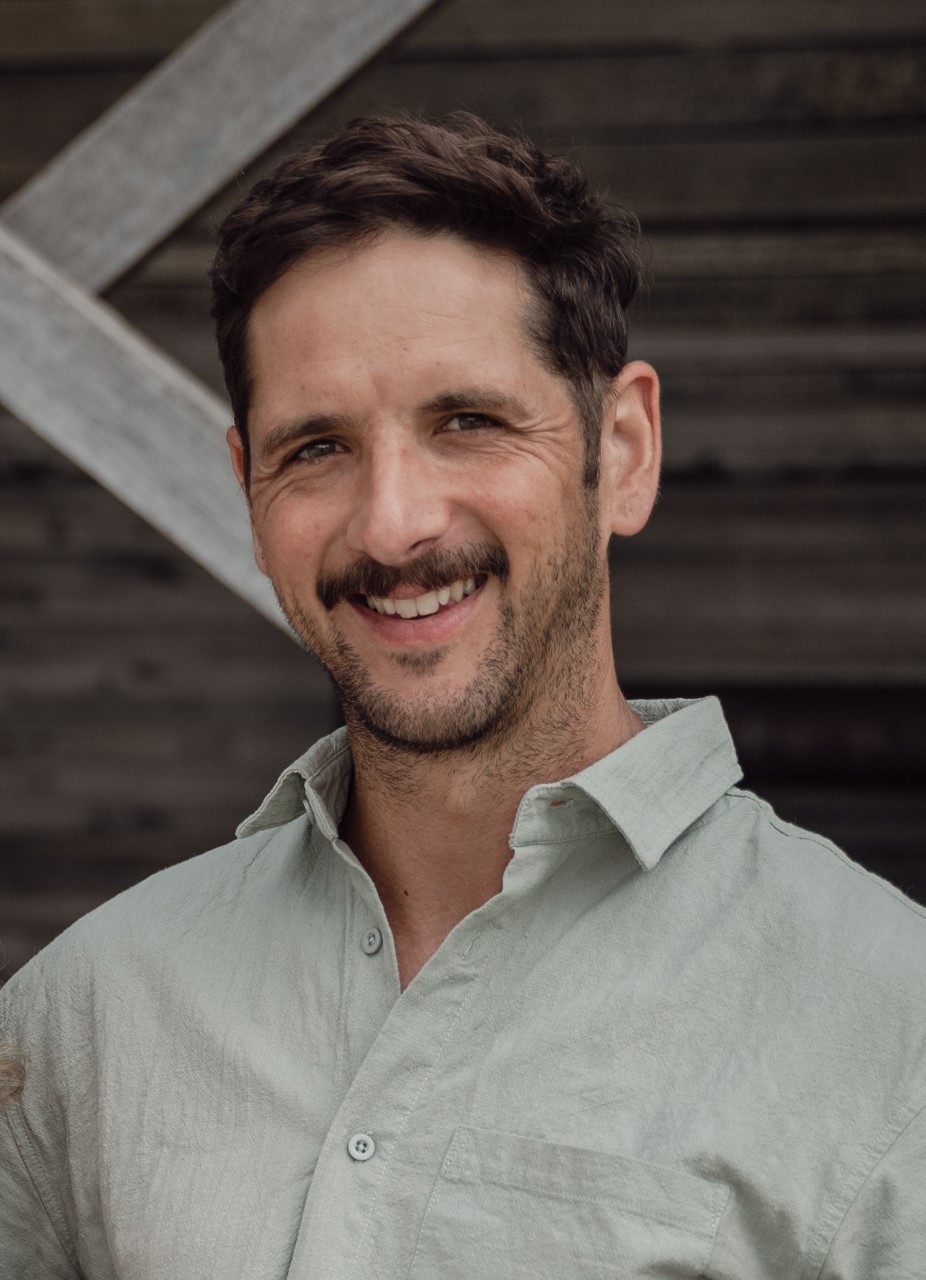 Paul McDonald
Paul entered the Tourism Industry out of a desire to travel, explore and protect wilderness areas. His career spans Sales, Marketing, Technology and Guest Experience and he has been in senior leadership positions for the past decade. Paul is a Kiwi (don't hold that against him) – he relocated with his young family to Tasmania during the pandemic, with an opportunity to support Tas Walking Co's growth. With a passion for surfing, hiking and mountain biking it didn't take him long to discover the East Coast, a destination he now travels to regularly from his base in the south. Paul has degrees in Tourism and Physical Education and currently volunteers as the president of Great Walks of Tasmania. With two young children in school, he is looking to grow roots and find ways to contribute to shaping a positive future for our East Coast communities.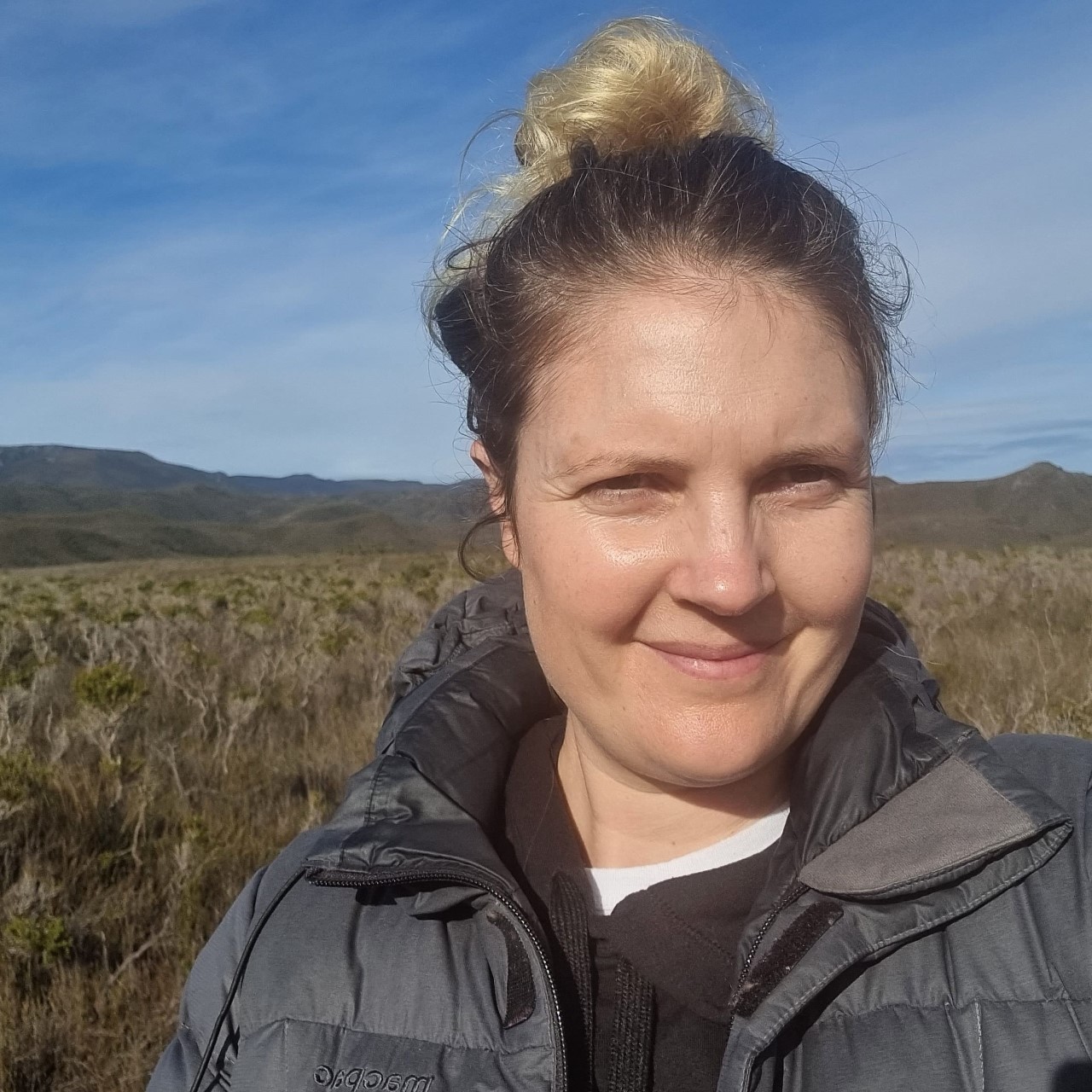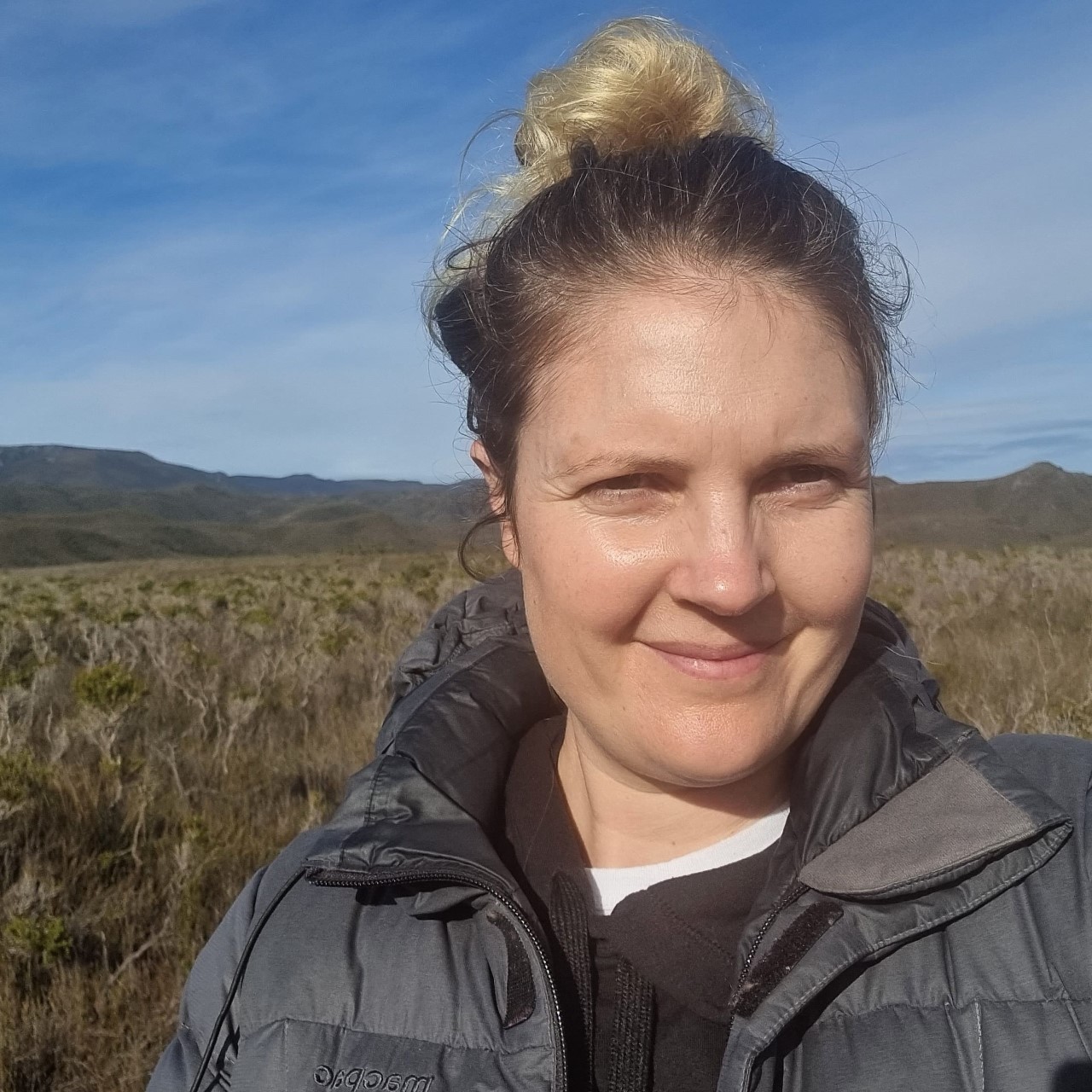 Theresa Lord
Theresa is a born and bred Tasmanian, having spent the first 9 years in Tullah before moving to Bicheno which has been her home on and off ever since. Theresa has spent the last decade specialising in tourism and destination marketing and management. This includes overseeing marketing and visitor services management at local and state government level across Queensland, NSW and Tasmania. Theresa has a Bachelor in Business, majoring in Marketing and Advertising and a sub major in tourism. Theresa has a love for adventure, and you'll find her mountain biking at Derby or St Helens, swimming and snorkeling at Waubs Bay or hiking in Freycinet National Park. This love for nature and adventure has spurred her interest and career in tourism.
Lisa Punshon
Lisa's professional background includes management roles at both a state and local government level, private industry and with not for profits.  The core focus of her roles has consistently been the development of programs and projects that support businesses in the tourism, hospitality and retail industries.   The East Coast has a special place in Lisa's heart, having lived at Spring Beach for a 15-year period she understands the irresistible draw of our coast and regularly travels back to spend time with family and friends.  Passionate about working with tourism and hospitality businesses and with government to develop the talent and skills needed for sustainable and responsible growth,  Lisa is driven by the desire to influence and navigate all levels of government on behalf of industry with the belief that this will lead to greater opportunity for individuals, industry businesses and the broader Tasmanian community.
SIGN UP TO OUR INDUSTRY NEWSLETTER…
Stay up to date with everything that is happening in our Industry including important updates, grants and funding advice, upcoming events, media mentions and more
Sign up to our Industry Newsletter
---
The Tasmanian tourism industry acknowledges the Tasmanian Aboriginal people and their enduring custodianship of lutruwita / Tasmania. We honour 40,000 years of uninterrupted care, protection and belonging to these islands, before the invasion and colonisation of European settlement. As a tourism industry that welcomes visitors to these lands, we acknowledge our responsibility to represent to our visitors Tasmania's deep and complex history, fully, respectfully and truthfully. We acknowledge the Aboriginal people who continue to care for this country today. We pay our respects to their elders, past and present. We honour their stories, songs, art, and culture, and their aspirations for the future of their people and these lands. We respectfully ask that tourism be a part of that future.