Board Meeting Schedule 2020
February 19 (South)
April 23 (Central)
June 7 (North)
August 9 (Central)
October 11 includes Annual General Meeting (South)
December 13 (North)
Angela Turvey – Deputy Chair
Since graduating from the University of Tasmania in 1994, Angela has worked predominantly as a marketing and research consultant based in Melbourne, with some time spent working in South East Asia. Her last marketing role was as Consumer Insights Manager for Carlton United Breweries (CUB) in Melbourne. She grew up on the East Coast of Tasmania and returned to live and work on the East Coast 5 years ago.Since returning, Angela has been working as the Executive Officer with Glamorgan Spring Bay Council, and at the same time along with her family developing and managing a small tourism business known as Twamley Farm – a working farm offering boutique accommodation and bespoke events.
Her interest in the tourism industry and the opportunities for farm tourism in particular, began while still at university here in Tasmania. Her Sociology Honours thesis was titled "Packaged Authenticity" and examined emerging social trends related to nature and culture based tourism and the implications for Tasmania's future in tourism. This had a particular focus on opportunities for farm and agri-tourism. So here she is back in Tasmania, 20 plus years later still passionate about the industry and the community in which she lives on the East Coast. She has been a member of the East Coast Tourism Board since 2016.
Mathew Routley – Treasurer
Mathew Routley is a 6th generation Tasmanian spending much of his youth camping and boating on the waters of Tasmania's East Coast.  After completing a Bachelor of Commerce degree majoring in accounting and marketing, Mathew spent a number of years working for the commercial arm of the BBC in London, BBC Worldwide. His role as commercial manager of BBC Music took him over the world negotiating different music related deals.  He then returned his native Tasmania to take over the family business, the Yeltuor retail women's fashion chain, while raising his young family in Hobart. This he sold after 13 years at the helm. Mathew also owns the Burger Got Soul chain of Burger restaurants in Tasmania, which he started after being inspired by the London burger scene during his time there.
With a passion for branding and marketing across different businesses Mathew also took on The Whaler Hotel in Salamanca and opened The Coles Bay Ice Creamery.  Along with running his small business portfolio Mathew most enjoys bringing up his children, boating at Freycinet and driving his bulldozer at his farm Riversdale on the East Coast of Tasmania.
Annette Hughes – Public Officer/Secretary
Annette Hughes brings legal, risk management, governance, communication and strategic skills to the board, as she has been a practicing top tier lawyer since 1990 and partner in top tier commercial law firms on two continents (Sedgwick, in San Francisco, and Allens and Corrs Chambers Westgarth in Melbourne).  Annette has been involved in management for those firms, and has been a director of Corrs' support services board as well as a member of its Executive Leadership Team.
She is a current director on the board of Freycinet Coast Financial Services (Bicheno and Swansea Community Bank Board), and previously served as a director of the Football Federation Victoria, and as Chair of the Women's Circus, a not for profit with a large profile supporting women and their communities, using circus as a means to build confidence and support networks—and to entertain.  Annette is currently a consultant (and retired partner) at Corrs, and advises some of the most iconic companies in Australia (such as Billabong, DuluxGroup, Décor, and Paspalley) as well as the ACCC.  She is also a consultant with Cognicity, facilitating and teaching leading Australian and international organisations and government bodies about unconscious bias and improved decision making.
Annette owns and operates an iconic East Coast business, Sandpiper Ocean Cottages, with her husband John and son, Jimmy (15).  She is active in the Bicheno community, and is Secretary of the Bicheno Lions Club.
Rob Churchill
Rob Churchill​ is the Glamorgan Spring Bay Council representative on the board. As principal veterinarian and co-owner of successful 24/7 rural veterinary practices for 40 years, and a fifth-generation farmer, Rob brings business, financial and management skills to the Board.
Rob has been a Glamorgan Spring Bay local since purchasing a Dolphin Sands block in 2005. He has developed a genuine love of the East Coast and its outstanding natural values, and appreciates the potential for expanding the niche, high quality products delivered by the local tourism, hospitality, agriculture, wine and food industries.
Rob gained significant governance and policy experience during his professional career. He was appointed to various roles by the NSW government, Australian Veterinary Association and Animal Health Australia, including the NSW Civil and Administrative Tribunal and state and federal livestock health policy and advisory committees. He is currently the Tasmanian Local Government Association representative on the state government's Animal Welfare Advisory Committee (AWAC). He is passionate about education and was a University of Sydney Faculty of Veterinary Science guest lecturer.
Glenn McGuinness
Glenn McGuinness is the Break O'Day Council representative on the board. Theoretically Glenn is retired after 31 years of owning and operating real estate businesses. This started on the North West Coast with offices in Wynyard and Burnie and was followed by a move to St Helens where he opened a new franchise in 1995. Selling this in 2010, Glenn stayed on as a senior consultant for 4 more years. Prior to his real estate involvement, Glenn was engaged in the mining industry on the West Coast of Tasmania.
Apart from Council roles he is a life member of the St Helens and Districts Chamber of Commerce and involved in the Bay of Fires Winter Arts Festival. Just to make life interesting, Glenn is also in his second year of an arts degree majoring in Politics, one of his passions. Glenn is vitally interested in seeing the East Coast reach it's true tourism potential.
Angela Boxall
Performing Country / Pop songwriter, Ange Boxall, hails from the wild windy beaches of eastern Tasmania. It's here that Ange resides in a big old country house built in the early 1800's and where she also co-owns Tasmanian gin Company, The Splendid Gin. Ange is the Founder and Creative Director of ECHO Festival and the Programmer and Producer of Festival of Voices, 'FoV Coastal'. Life is good… it's full of music, art, nature and fun.
Susan Carins
Susan Carins joins the board with a background in communication, media, and international tourism. After working for ABC television for a number of years Susan journeyed overseas with her husband Nathan to embark on a working holiday. That holiday turned into 8 years working on, and ultimately managing Super Charter Yacht fleets in both Europe and the USA. Returning to Tasmania they swapped 50 metre + boats for small yellow kayaks and now own and operate award winning Freycinet Adventures and Freycinet Aqua Taxi in Coles Bay.  Active in the local business community Susan's roles have included Chair of the Freycinet Association and the Freycinet Sculpture Trail.  Outside of work you will find her at the beach with her young family or dressed in uniform as part of the Ambulance Tasmania volunteer crew. Passionate about the East Coast of Tasmania Susan to join the board for this next chapter on the coast.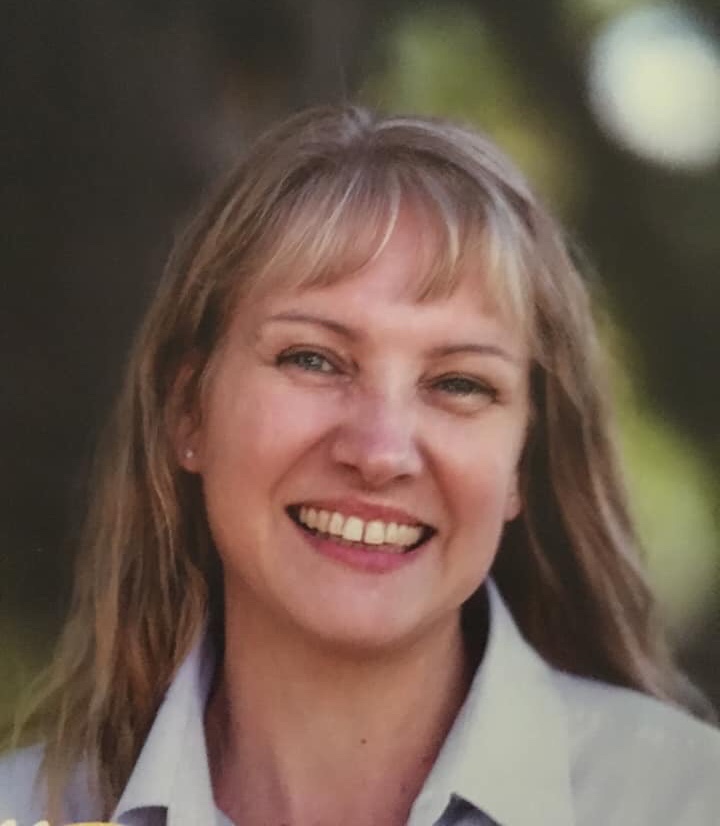 Donna Stanley
Representing the Tasmania Parks and Wildlife Service (PWS), Donna joined the Board in March 2020. As a member of the PWS leadership group and as acting Regional Manager North, Donna brings to the board some 25 years experience in parks and reserves management, with both a professional and personal interest in our beautiful East Coast.
Finding the balance of appropriate use of our exceptional natural assets is a challenge, but one that Donna proactively approaches on a day to day basis and will now share those skills, among others with our Board.  Donna is also an advisor to the Northern Tasmania Tourism board and member of the Stompin Youth Dance Company board.